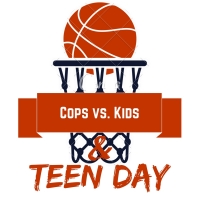 This exciting annual competition takes place on the 4th Saturday of August each year at the playground basketball courts.
In 2017, the kids won with a score of 72 to 20! Thanks to all the Etna kids and police officers from Indiana, Reserve and Shaler Townships, Aspinwall, Millvale and Sharpsburg Boroughs, Allegheny County and of course our great Etna officers who participated that day!
Thanks also goes out to the volunteers of the Pride of Etna Committee and businesses and churches who donate prizes to make this event happen!