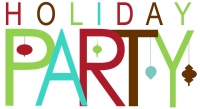 Please join the
Etna Economic Development Corporation
for an evening of camaraderie, fellowship,
and friendship.
We are inviting all of our businesses to celebrate with us as we toast our past successes and look toward
an even brighter future!
Maybe you are an active member or you were a member in the past. Maybe you are a business that has supported us throughout the years or you are new to the borough.
Either way, we invite you to come and share in the holiday spirit with us as we look forward to 2018 and beyond!
Appetizers and beverages will be served!